About Dr. Jeffrey Harrison

Jeffrey Harrison, Ph.D. is a licensed psychologist specializing in individual, couples and group theray and maintains a private practice in Flemington, New Jersey.
With over 20 years experience as a psychologist, and as a graduate of Temple University, he is currently serving as a private practitioner working with a broad spectrum of clients. Among his areas of expertise are Mindfulness-Based Stress Reduction, trauma recovery and men's issues.
As a prominent psychologist, Dr. Jeff Harrison has presented at national conferences and to general audiences speaking on the topics of stress reduction, trauma recovery, and men's issues.
Dr. Jeff Harrison is an interactive, solution-focused psychologist. His therapeutic approach is to provide support and practical feedback to help clients effectively address personal life challenges. He integrates complementary methodologies and techniques to offer a highly personalized approach tailored to each client. With compassion and understanding, he works with each individual to help them build on their strengths and attain the personal growth they are committed to accomplishing.
Education
Ph.D. in Counseling Psychology , Temple University
M.A. Clinical Psychology, Morehead University
B.A. Psychology, Lehigh University

License
New Jersey Licensed Psychologist # 3128
Additional Training
MIndfulness-Based Stress Reduction

Professional Activities and Memberships
American Psychological Association, Member
New Jersey Psychological Association

____________________________________________________________________________________________________________________________________________________________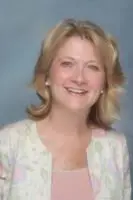 About Dr. Nancy Harrison

Nancy Harrison, Psy.D. is a licensed psychologist specializing in individual and family therapy with children, adolescents, and adults and maintains a private practice in Flemington, New Jersey.
With over 20 years of experience and as a graduate of the Graduate School of Applied Psychology at Rutgers University, Dr. Nancy Harrison works with individuals and families presenting with a broad variety of issues. Additionally, her areas of expertise include trauma recovery, post-divorce adjustment, and parent consultation.

Dr. Nancy Harrison's approach to clinical services is compassionate and practical. She is dedicated to working in partnership with her clients to help them successfully achieve their goals.

Education
Psy.D. in Clinical Psychology, Rutgers University
M.A. in Clinical Psychology, University of Dayton
B.A. in Psychology, Edinboro University of Pennsylvania

License
N.J. Licensed Psychologist #2887

Professional Activities and Memberships
American Psychological Association, Member
New Jersey Psychological Association, Member
Rutgers University, Faculty Member
Parenting by Priority Founder/Workshop Leader
Hunterdon County Multi-disciplinary Team, Member